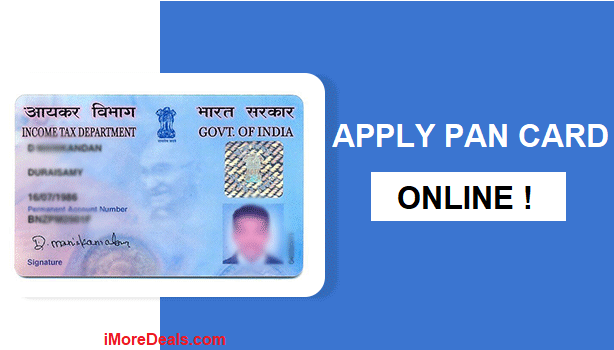 Fill Applicant Personal Details for Pan Card
Fill the applicant personal details which are to be displayed in the pan card, and the shipment details, where you want to receive your pan card.
2. Make Online Payment Using Multiple Options
Make online payment through secured (HTTPS) payment gateway using multiple payment options such as Net Banking, Debit Card, and Credit Card.
3. Pan Application Will Be Generated Automatically
Our system will generate your filled pan application automatically based on the information provided by the applicant.
4. Send the Original Pan Application
Send the signed original pan application (downloaded from Onlinepancard.in) along with proof of documents to our postal address.
Identify Proof:
Voters ID
Aadhaar Card
Driving License
Passport Copy
Ration Card With Applicant Photograph
Bank Certificate
Arms License
Ex Serviceman Health card
Certificate of Identity
Certificate from Gazetter Officer
Pensioner Card With Photograph
Id Card By Central/State
Date Of Birth:
Voters ID Card
Aadhaar Card
Driving License
Passport Copy
Matriculation Certificate
Mark Sheet Recognised Board
Marriage Certificate
Pension Payment Order
Photo ID Card Central/State
Domicile Certificate By Government
Affidavit Sworn Before Magistrate
Birth Certificate Municipal Authority
Address Proof:
Voters ID Card
Aadhaar Card
Driving License
Passport Copy
Bank Statement (or) Credit Card Statement
Electricity (or) Water Tax Bill
Gas Connection Card Pipped Gas Bill
Broad Band / Land Line Bill
Employer Certificate
Certificate In Original MP/MLA/Gazatted
Domicile Certificate issued by the Govt
Post Office Pass Book
Things To Do By The Applicant
(Do's & Dont's in Pan Application Form)
Printing Application
 Applicant should take the print out of the online pan application in white A4 sheet only.
Application should be printed legibly in BLACK ink.
Hard copy of the original online pan application should not be damaged.
Applicant should not write any additional information in the application form after taking the print out.
Photographs
 Applicant should affix photographs taken by professionals.
Applicant should affix two recent COLOUR photographs with white/plain colour backgrounds.
Applicant photograph should be neat, clear, and legible to get qualified for scanning purpose by the pan authorities.
Applicant should affix two (same) colour photographs of 3.5cms X 2.5cms size.
Applicant photographs should not be stapled or clipped in the form.
Signature
Applicant should sign in the application using black ink pen only.
For MINOR Representative Assessee (RA) should sign the application form.
Applicant Or Representative Assessee should sign in the 3 specified positions.
In the left hand box, sign across the affixed photograph.
In the right hand box, sign below the photo in the space provided.
In the bottom right hand box in the space provided on page 2 of the new pan application form, and on page 1 of the duplicate pan application.